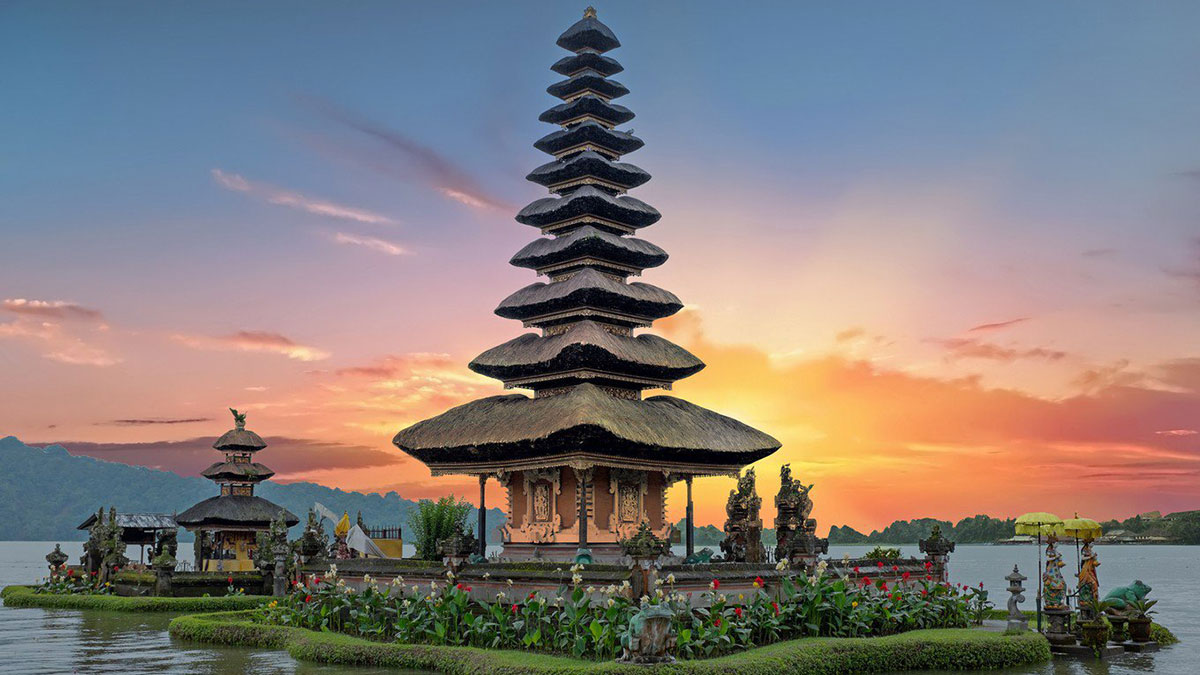 Bali lies between the islands of Java and Lombok and is one more than 17,000 islands that make up the Indonesian Archipelago. Bali is small, stretching approximately 140 km from east to west and 80 km from north to south. Slightly off centre, and running east to west, are a string of volcanic mountains. The tallest is Gunung Agung, which last erupted in 1963, and is 3,142 m. at its highest point. Lying just 8° south of the Equator, Bali boasts a tropical climate with just two seasons, wet and dry and an average annual temperature of around 28° C. The rich volcanic soil and healthy monsoon season make this island extremely fertile and a range of crops are grown there. The wide and gently sloping southern regions play host to Bali's famed rice terraces, among some of the most spectacular in the world. In the hilly, northern coastal regions, the main produce is coffee, copra, spices, vegetables, cattle and rice. The Balinese people have strong spiritual roots and despite the large influx of tourists over the years, their culture is still very much alive.
The main religion is Agama Hindu Dharma, which arrived in Bali With the spread of Hinduism through Sumatra and Java during the 11th century. Although originally from India, the Balinese religion is a unique blend of Hindu, Buddhist, Javanese and ancient indigenous beliefs, with customs that are very different from the traditional from of Hinduism practiced in India today. With the arrival of Islam in neighbouring Java during the 15th century, a large number of courtiers, artists, musicians and craftsmen fled to Bali, creating an artistic renaissance. The majority of Bali's 4 million people live, for the most part, in tight village communities with large extended families. The largest towns are the capital Denpasar, population approximately 800,000 and Singaraja in the north. The main tourist area is Kuta, situated near the airport. This small sleepy village became a major attraction during the tourist boom of the 70's, because of its famed white-sand beaches, the surf – and stunning sunsets.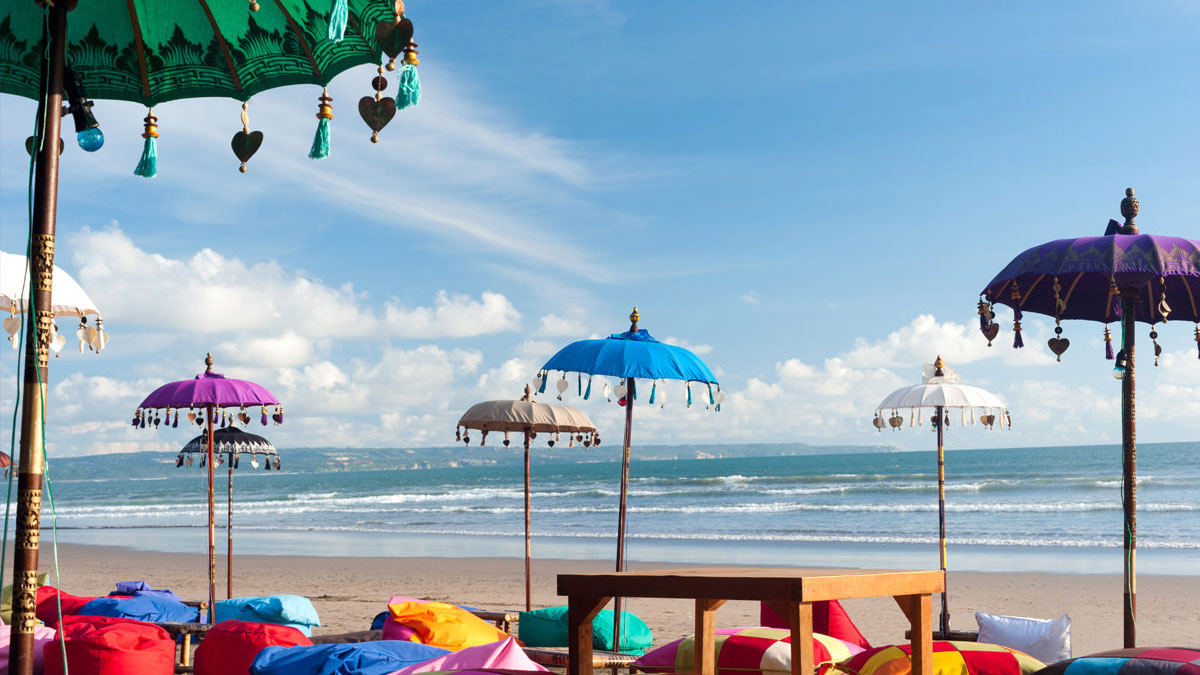 Today, Kuta is a major hustling and bustling resort town, with hundreds of hotels, bars, restaurants and shops. Those in search of a little peace and quiet tend to head for the more sedate resorts of Sanur and Candi Dasa, on the east coast, or Lovina in the north. Nusa Dua, another tourist enclave on the southernmost peninsula of the island, caters for the more up-market crowd and is home to almost all of the bigger 5-star hotels. The central village of Ubud, in the hilly region of Gianyar, has also blossomed as a tourist attraction and is now considered to be the artistic and cultural centre of Bali.
Helpful Hints
Attending Ceremonies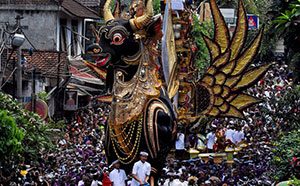 Remember these are serious occasions and should be treated as such. Religious guidelines:
Always wear a sarong and sash.
Do not walk in front of people praying.
Do not use a flash camera or point your camera into the priest's face!
Never sit higher than the priest or the offerings.
At cremations, do not get in the way of the attendees however important that photographic opportunity is.
Women are not allowed to enter temples during menstruation.
When attending Special Ceremonies or Anniversary Celebrations as a guest or onlooker, small donations are gratefully received. Your donations will help in paying for the offerings and upkeep of the temple.
Dangerous Sports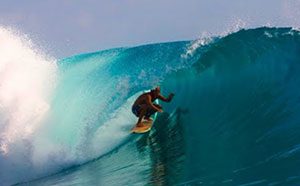 Make sure you either have personal insurance or travel insurance that will cover any accidents.
Driving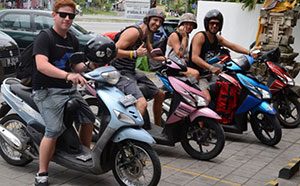 In Bali always expect the unexpected, always keep your eyes open and your mind on driving. Beware of motorbikes. It is best to rent a car with full insurance as this will save time and money if you are involved in an accident. Always wear your motorcycle helmet.
Money Changers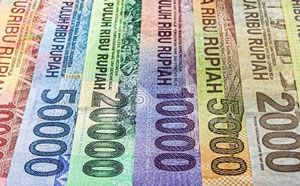 Be very careful when changing your money; always check the rate of exchange. Most importantly, always count your money before you leave the premises and if you can, bring your own calculator, as the ones used by some places can be "a little inaccurate." Never let the money exchanger re-count the money AFTER you. Click here for more information.
Petty Crime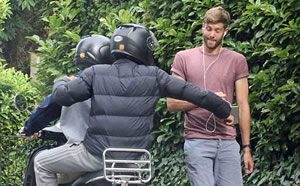 Bali tourists can be a target for petty crime. There have been a few cases of handbags being snatched, particularly after tourists have cashed money at Banks or Money Changers.
Put your money away in your "bum-bag" or hold into your hand bag tightly.
When changing large amounts of money please check each note carefully as there are a number of (noticeably) fake notes in circulation.
When trying on garments do not take your jewelry off and leave it lying around – give it to a friend or leave it in the hotel safe.
Swimming in the Sea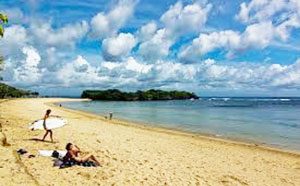 Currents and undertows can be strong, always swim between the red and yellow flags and don't swim too far out. Do not leave your belongings unattended on the beach.