Looking for the Best Deal on a Private Bali Villa Rental?
If you want to know about the reliable private Bali villa rental providers, then visit our website today. At Villa Bali Biz, we provide exclusive details and information about a wide variety of villa rental providers serving throughout Bali. We are the reliable online source that offers the right information about a wide variety of villas for rent in Bali. To find the desired type of Bali villa for rent from a trustworthy provider, please visit our website today!
If you are looking for the best deal on a private Bali villa rental, feel free to get in touch with Villa Bali Biz. Enjoy the beautiful beaches and nightlife of Bali while having access to some of the finest accommodations out there. Whether you are looking for a family friend villa or kid friendly accommodation we can arrange it all.
Your Vacation – Hotel or Bali Villa?
Many people assume that the only option for their holiday is to book a hotel room and plan their accommodation from this assumption. Many hotels on the island do offer excellent holiday package deals. Occasionally it may preferable to take these deals, for a brief vacation, and include all of the hotel services at your fingertips. But then, let's face it – hotels do have that generic affect of being the same the world over.
Many visitors to Bali have discovered that an attractive alternative to hotel accommodation is your own private Bali villa accommodation.
Create a most memorable holiday experience. From the terraced mountain sides of Ubud to the water's edge; our selection of villas range from a one bedroom honeymoon retreat to your own private luxury Bali villa. Our villa accommodations all include your staff. The staff act as your personal assistants during your vacation, providing you with a sense of security – and a sense of genuine contact with the local inhabitants. Renting a Bali villa is an opportunity to connect more closely with the Bali experience.
Many people fall in love with Bali. They are enchanted by her beauty – her unique culture and diversity. Bali is unique! It is totally different. Bali's culture and customs cannot be found anywhere else in the world. This natural beauty examples the best of Asia. International lovers of Bali continually return to the island. They feel that Bali is their second home.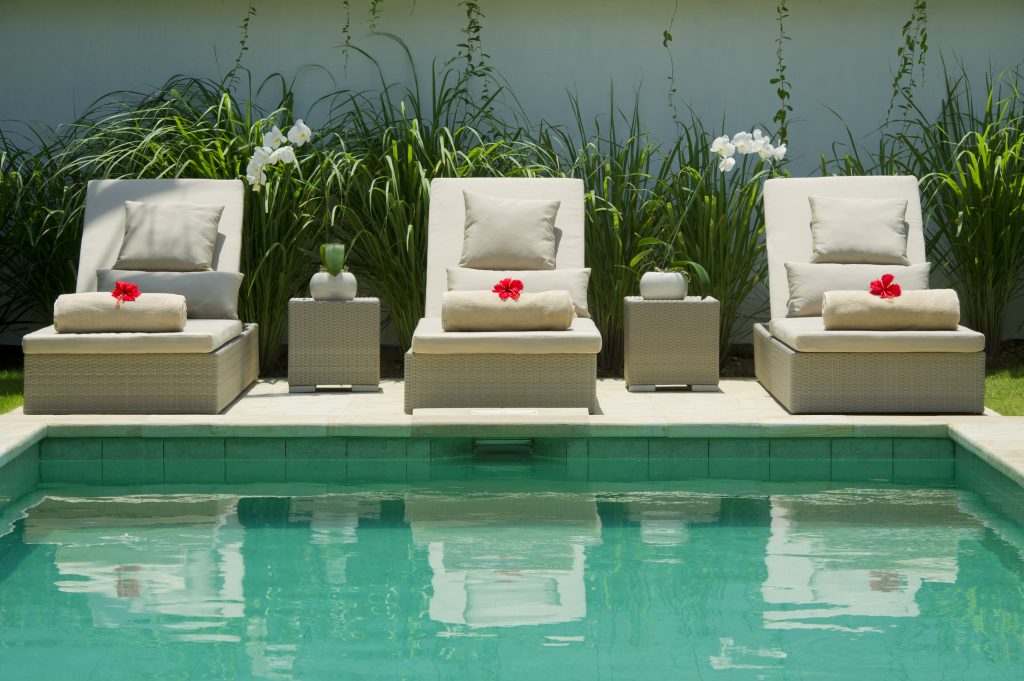 Your choice of Bali villa accommodation also offers you a much greater sense of privacy and autonomy during your holiday. If your trip is of an extended or business nature, a villa will afford you many more options for meetings or entertaining:
Relax with a drink amidst your tropical garden environment.
Enjoy a quiet dinner with a friend or two.
Have lunch served in your villa dinning surroundings.
Enjoy your own private swimming pool.