Affordable Villas for Rent In Jimbaran
To make the right selection of a luxury villa in Jimbaran for rent in Bali, rely on Villa Bali Biz. We provide the valuable information about some of the reputable and trustworthy villa rental providers in Jimbaran. With us, you will be able to find the best and most affordable villas for rent in Jimbaran. Whether you want a luxurious or budget-friendly private villa in Jimbaran, visiting our website will prove to be worth in making the right selection. To get more details and information about Jimbaran villas for rent, visit our website today!
Experience the Best Villa Rental in Jimbaran
Jimbaran villas offer you the perfect accommodation if you are looking for a tropical island vacationing experience. We bring you a whole range of private villas in Jimbaran to choose from. All the luxury villas in Jimbaran are located pretty close to the Bali international airport, popular restaurants, beaches, and exotic night life of Kutta. Contact us now for your next villa rental in Jimbaran.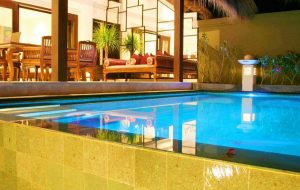 Lalang Temu Villa 2
-
Lalang Temu Villa 2 Location Located in a safe secluded place, only minutes away from popular Dreamland, Padang Padang and Uluwatu surfing beaches and the famous Jimbaran Seafood Restaurants. Lalang Temu Villa 2 Description Lalang TemuVilla 2 is a perfect… ≡ View Listing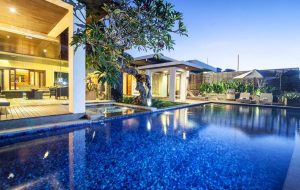 Paradise View Villa Resort
-
Paradise View Villa Resort Location Conveniently located just ten minutes from the airport, between the upscale resorts of Nusa Dua and the shops, restaurants and nightlife of Kuta/Legian, lies the quiet village of Kedonganan along the shores of Jimbaran Bay.… ≡ View Listing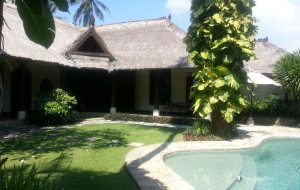 Jimbaran Bay Villas
-
Jimbaran Bay Villas Location Conveniently located just ten minutes from the airport, between the upscale resorts of Nusa Dua and the shops, restaurants and nightlife of Kuta/Legian, lies the quiet village of Kedonganan along the shores of Jimbaran Bay. Guests… ≡ View Listing