Villa Bali Biz offers villa owners the opportunity to add your villa to our website – for free.
Webpage Construction
Search Engine Marketing Services
Booking Enquiries fielded by Villa Bali Biz
Internet Exposure for your Villa
We will deliver all the above services to you at no cost.
Villa Listing Example: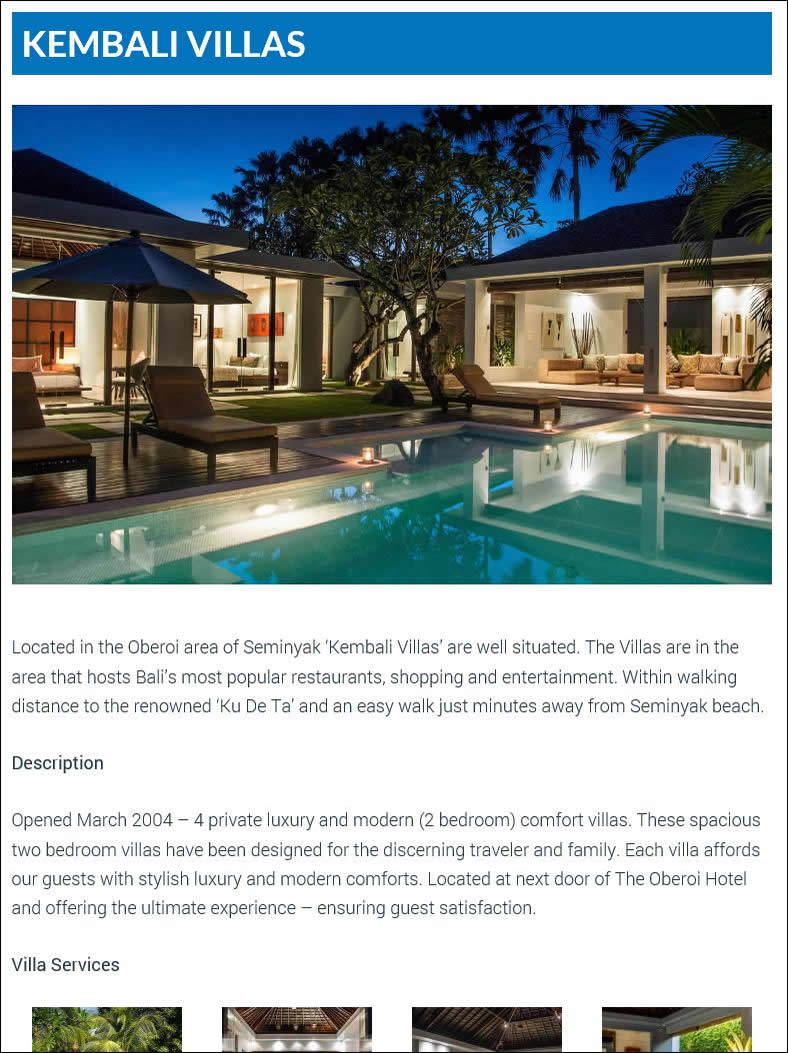 To include your listing on Villa Bali Biz:
Upload your 5 preferred photos
Submit your contact details plus the 5 paragraphs of text
Enter into a simple agreement with Villa Bali Biz
Your villa will be ready for bookings via our website
5 photographs in high quality
Minimum Size: 1200 x 675 pixels & Resolution: 72 dpi (suggested)
Only JPG files can be uploaded (*.jpg)
5 paragraphs of text
Villa Location
Villa Description
Villa Services
Villa Features
Villa Rates
NOTE: If you simply copy & paste the text from your existing website, we will not be able to achieve the success that you want. Google disadvantages websites that have duplicated content. Only fresh and unique content will get us results. Some copying of lists is OK.