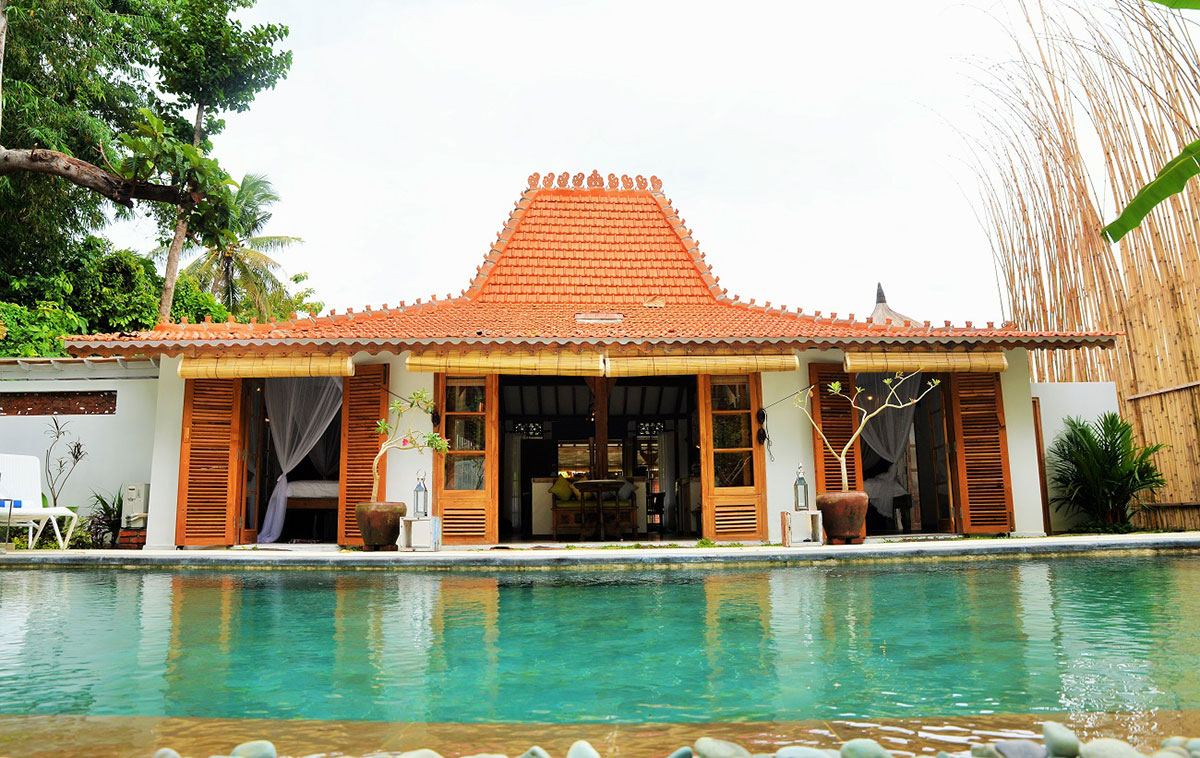 Lata Lama Location
If you need a change of pace, far from the traffic and crowds then you have found the right place in "North Bali". Lovina is a small seaside town on the Bali Sea surrounded by many places of outstanding natural beauty from waterfalls, hot & cold volcanic springs mountains & lakes. Take a sunrise boat ride with the dolphins. Go horse riding through the tropical jungle hillsides, stroll through lush green rice fields, see working clove and coffee plantations.
Set in a stunning location in a quiet rice field in Lovina Beach – North Bali sits Lata Lama a unique village of three traditional antique hand crafted Javanese wooden houses. Built & restored with warmth & love as a place to be shared with family & friends to enjoy, have fun, relax & unwind. There is an easygoing atmosphere a real home from home feeling at Lata Lama, a wonderful place for family holidays and gatherings.
Lata Lama Description
Combining vintage charm and incredible craftsmanship each house has been beautifully designed and decorated with its own personality, charm & individual character. There is a story behind each and every vintage and antique piece you will see at Lata Lama. The houses have private entrances and are set in their own completely secluded lush tropical gardens with private swimming pools. Each house has all the luxury comforts of home and they are completely self-contained so you can truly escape to your own private sanctuary.
A 2 min walk through the rice field in front of Lata Lama and you are on the beach were you will see stunning sunsets. Lovina Beach is surrounded by many waterfalls, lakes, hot & cold volcanic springs, mountains, historic temples and many places of outstanding natural beauty.
Great for Dolphin watching, diving and snorkelling, trekking, yoga.
Restaurants and bars are close by.
This is the "Real" Bali – far away from the crowds.
Lata Lama Map

Villa
Low Season
High Season
Joglo Lata Lama
US$250.00
US$300.00
Rumah Beryl
US$141.00
US$169.00
Halimah's House
US$117.00
US$140.00
High Season is 1st June to 31st September plus 15th December to 15th January.