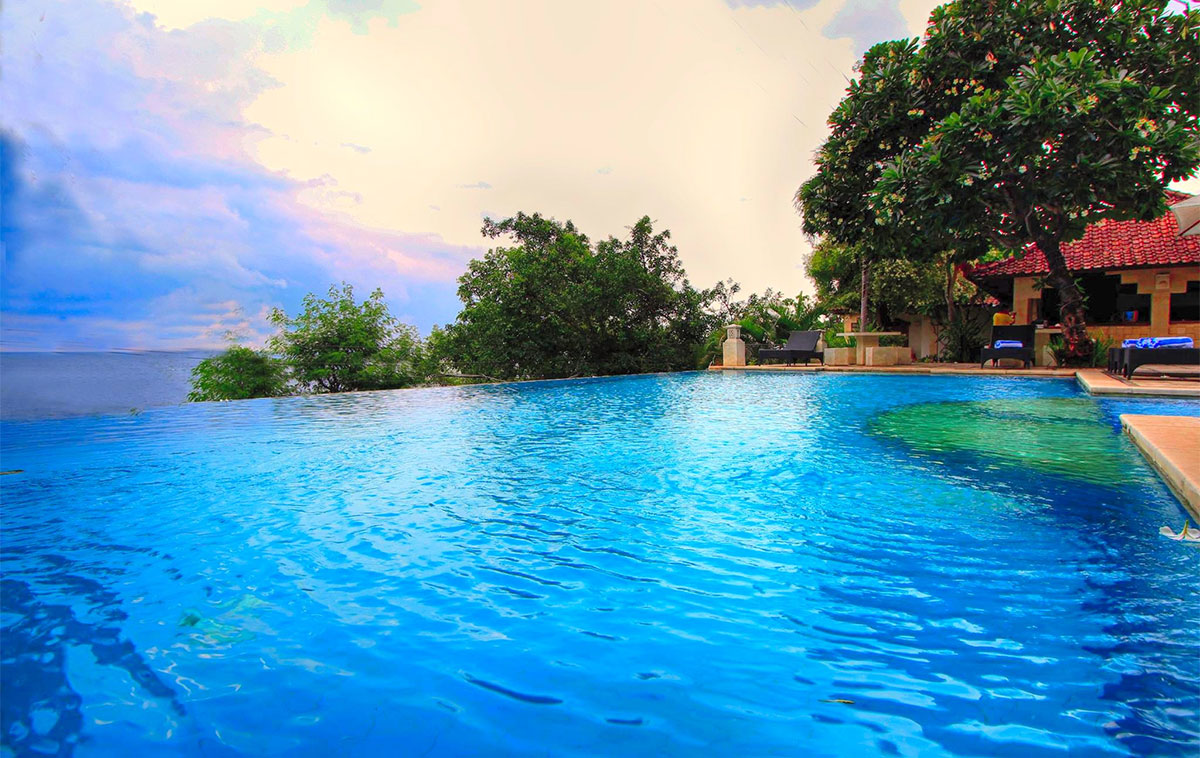 Anda Amed Resort Location
Amed is just a 2 hour drive from the airport and Kuta. The road follows the east coast, through the terraced rice fields of Tirta Ganga before arriving here at the Anda Amed Resort.
Anda Amed Resort Description
Anda Amed Resort is situated in the north east of Bali facing out across the sea towards Lombok. The Amed area is often referred to as the "REAL" Bali. We are only a two hour drive from the hustle and bustle of Kuta and Denpasar but the difference is remarkable. Time is not measured in hours and weeks here but by the setting and rising of the sun and the appearance of the full moon.
By the gentle sea breezes of the dry season and the monsoonal downpours of the wet season. Here life continues onwards as it always has done – with a calmness and tranquility that leaves the mind and body soothed and peaceful.
Anda Amed Resort Services
Anda Amed Resort comprises of contemporary villa style accommodation. Each villa has it's own private garden stepped into the hillside.
On your verandah there is day bed and a dining area where you can read a book, gaze at the magnificent views, take a massage or just enjoy a meal in private. The large, airy bedrooms are entered through glass sliding doors, that from your bed offer you an uninterrupted view of the sea.
Anda Amed Resort Features
The one bedroom villas at Anda Amed Resort each have there own private garden, large bedroom with a queen size bed, mosquito nets, air conditioning, bar fridge and safe. The huge bathrooms consist of a bathtub and separate shower and ultra modern accessories.
The family villa is made up of two bedrooms and two bathrooms. One bedroom has a queen size bed, mosquito nets, air conditioning, bar fridge and safe. The second bedroom has the same facilities but with twin beds.
Anda Amed Resort Map

Villa Type
Rates
One Bedroom Villa
US$90.00
Family Cottage
US$112.00
Two Bedrooms villa with ensuite bathooms
US$134.00
The above rates exclude of tax.