Changing Money in Bali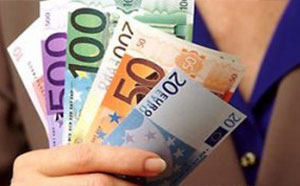 Exchange facilities for the main foreign currencies are available in the major business centers of Bali. Rupiahs come in denominations of: 100.000, 50.000, 20.000, 10.000, 5000 and 1000 in bank notes. Be slow and careful, it is not easy to think in terms of thousands and millions. All those zeros can be very confusing! Unscrupulous money changers exploit this by utilising a variety of scams. Use your mobile phone's calculator to carefully check the amounts.
If you exchange money in a moneychangers, count and recount your money. After you are absolutely sure you have the correct amount do not let the changer count it again.
In Bali you have any number of ways to change money. Banks are OK, Hotels are OK. Check to see who gives you the best rates but don't get lost on this point; we are only talking about a few dollars difference. Look for a reputable location because it is always wise to use an established Money Changer Business – and there are many of these located throughout the main tourist areas.
Currency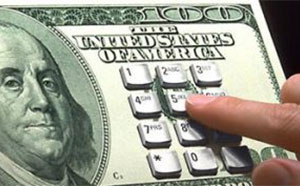 You are able to get a cash advance on your credit card of around $400.00 per day in most banks for just a few dollars in fees plus what your own bank charges. There are many ATM's that should also allow you to withdraw 2 million to 4 million Rupiah.
If you try and change older US bank notes, or if your bank notes are old and worn, or if you change smaller bill denominations, you will receive a lower exchange rate.
Currency Converter
Find out the exchange rate before you leave by using the calculator below.